Postet av Ultimate Frisbee den 29. Aug 2017
Our first open practice is done, and a great, big bunch of people showed up, both experienced and beginners. We had a great time going through the basics of Ultimate, playing a few games and getting to know each other.
Our next open practice is already this Thursday (31st of August), from 20.30-22.00 in the indoor hall at Domus Athletica. So bring your friends, your running shoes and water, and come have fun with us! The beginners will, as always, get an introduction to the basics of Ultimate, the rules and the how-to's.
Cheers!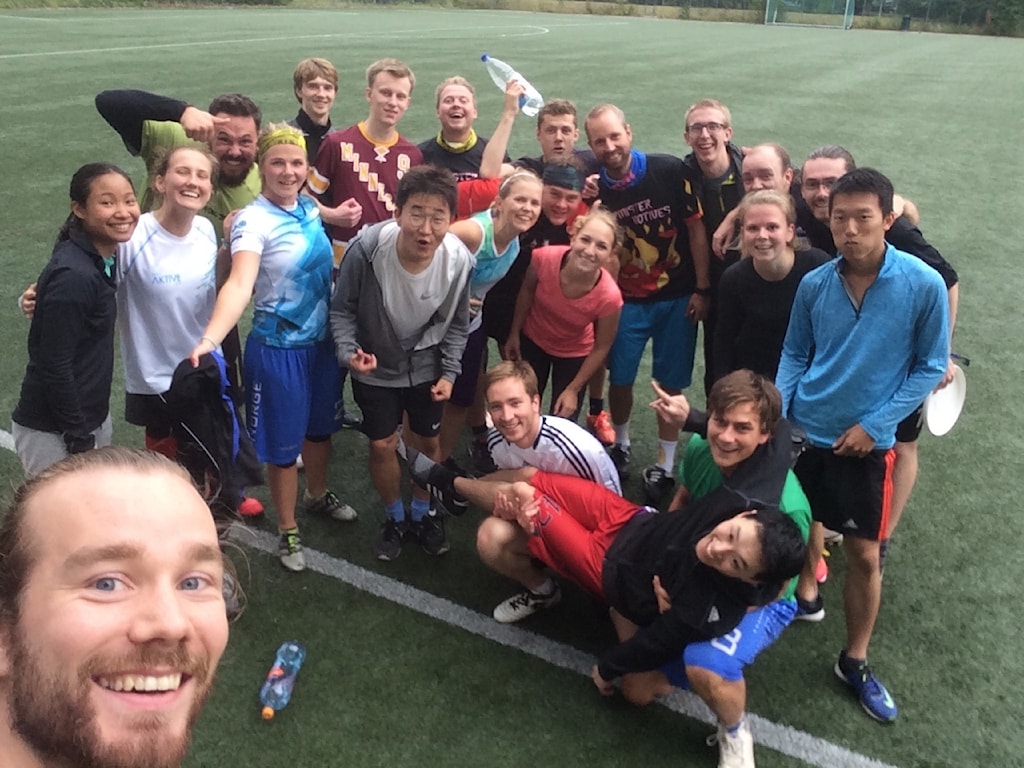 ---
0 Kommentar
Kommentarer
Logg inn for å skrive en kommentar.
Siste fra Ultimate Frisbee