Postet av Ultimate Frisbee den 21. Aug 2017
This year, as every year, we will arrange two open practices, where anyone can come and try Ultimate Frisbee, FOR FREE! If you are not sure if Ultimate is your kind of sport, or if you are just curious, this is the perfect opportunity. There are no binding registration, absolutely no skill-cap and you can join both practices if you want.
The open practices are held during our regular time slots:
Tuesday August 29th, 1700-1830, Domus Athletica (outdoor, on turf)
Thursday August 31st, 2030-2200, Domus Athletica (indoor)
If you want to join in, simply show up in the reception at Domus Athletica and look for a person in Ultimate-gear and a disc.
We hope to see you there!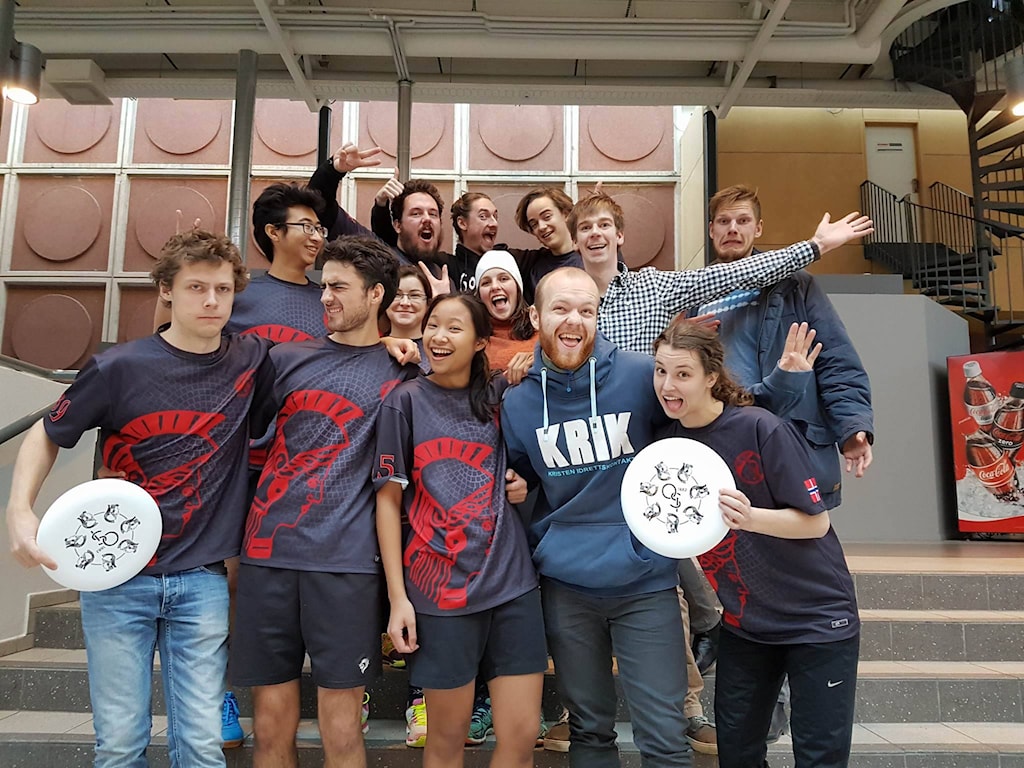 ---
0 Kommentar
Kommentarer
Logg inn for å skrive en kommentar.
Siste fra Ultimate Frisbee